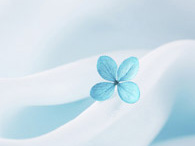 Thomas White
Thomas White, devoted human Dad to Noodles and Patches, passed away 21 December 2014. Thomas' love affair with animals began as a boy with his beloved dog, Girl. He loved living aboard his vessel Down Island and spoke often of pulling up on a spoil island and letting his Basenji, Uhura, run and play until her energy was spent. In his later years, his faithful companions were the cats who adopted us when they were needed the most. Without a doubt, Bisquet and Tyler greeted him with great joy when he crossed the human version of the Rainbow Bridge.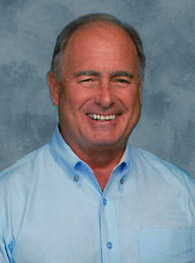 Don Campfield
Sadly, BBTLCS has lost another good friend. Don Campfield, an early supporter of Biker Bill's recently passed away suddenly on May 17. He and his wife Kathy (Sullivan) were the very first volunteers to help with land clearing at the initial, proposed sanctuary location, and continued to support BBTLCS since. Don's help, support and friendship will be missed.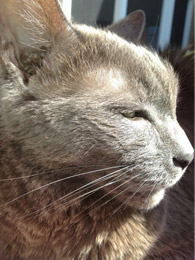 DINO
Dino, you're so cute! You're my buddy. I remember when we picked you out at the shelter. You were just a little guy, and you sat in the window staring outside. Being outside on the screened in patio is your favorite past time. It took us (well "daddy" two weeks to pick you out). I had said enough--he's the right one and we took you home. You had the most beautiful coat, it was so soft (my Chinchilla). I loved it when you walked and talked when I try to make you come inside when it's time for bed or when we need to leave. Listening to me but with hesitation. I loved the way you drank water mostly with your foot, later I learned to put water in a cup for you and as you drank you pawed the ground. I loved it when pushed your nose into my hand to tell me you loved your brushing and wanted more. I loved it when you wanted to sit next to me on the porch. You made my morning coffee time! I loved it when you used to wake me up in the morning to be fed or go outside as you would chew on something next to the bed or chew on the door stop to get me up. I loved it when you would sit at the door to go out on the patio, and after I let you out you would walk to the other door waiting for your food to be served on the "Veranda". I always loved how you were the "liaison" in the house among the other cats. You were always their pal. I have to say goodbye to you. You did so well for two years with Kidney disease, it wasn't until this January when it started to affect you. You most recently had recovered so well, taking your medication you had returned to the "old" buddy. I thought perhaps you were having a bad night, but I now know it is not so. I love you Dino and I am going to miss you. I will never forget you. Why do I keep doing this? I don't know...my cats give me lots of laughter and heartfelt moments when they are here. I have to put aside my feelings and remember I am here for them and making a small difference in the world by rescuing them and in return getting something from them that makes a difference to my life. So I guess I will continue to do this until I physically can't. ~ Sadly Sonja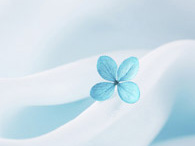 Terry A. Brown
We are saddened by the passing of another animal lover, Terry A. Brown, who lost a long battle with disease. In his memory, and in lieu of flowers, the family has asked that donations, made in Terry's memory, be sent to Biker Bill's Tigger Land Sanctuary (BBTLCS) to help fund and continue their work with lost and abandoned animals in Brevard County where Terry lived.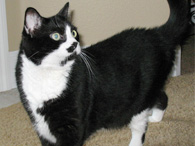 PIXIE
Pixie was adopted in 1998 from the Brevard Humane Society during the Christmas Holidays. She was the only black and white kitten in her litter and the only girl and she was barely 6 weeks old.  I picked her out and brought her home – without my husband's input. Pixie had a great home and probably a better chance than most people would have given her over the past 12 years. She was one of my four cats each with their own personality. They all have something about each of them that makes me laugh or smile every day and thankful that I have their companionship – I love them. I'm going to miss Pixie tracking me down to come brush her over in her spot of choice. ~ Sonja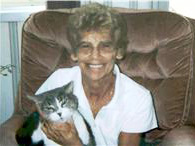 Rosemary E. Farrice
We are saddened by the recent loss of a long-time and very loving colony caregiver and rescuer. Rosemary was a friend to many, and, in passing, has become a wonderful benefactor. Her home of 20 years was donated to The Last Chance Sanctuary and is being used to shelter many of the less fortunate kitties that have found themselves without a home or anyone to care for them. We hope to move the home to our soon-to-be-operating sanctuary for use as an administrative/shelter facility which will be named in Rosemary's honor, along with a specially designated area in memory of Tara, a cherished pet and friend of Rosemary. We wish to express our deep appreciation and thanks to Rosemary's children who made this possible.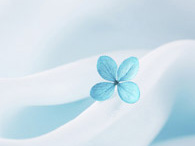 Natalie Norwood
Natalie Norwood passed away Tuesday, March 9, 2010 Natalie believed that if she could do it right, you could too... and should. Natalie was passionate about animals. She had several cherished pets and cared for hundreds of cats, ducks and birds, if it limped up to her, it got a home. In her honor, donations can be made to The Last Chance Sanctuary. 100% of the proceeds go directly to help Brevard's homeless cats. Cancer may have taken Natalie's body, but not her life. Her life is seen all around us and her impact will continue to reveal itself. Stating that Natalie will be missed is an understatement. But we will continue to honor her and her love for animals!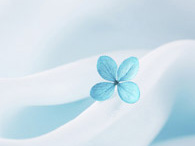 Jennifer Joslin
In September of 2013, BBTLCS lost a founding supporter and lifelong animal welfare advocate. Jennifer opened not only her heart but also her home to many a wayward animal, cat and dog alike. The community will not be the same in her absence.